PACKARD ERA OVERVIEW
During the 2000s, both Delphi and Packard experienced a period of internal restructuring. Despite significant financial challenges facing the U.S. automotive industry, Delphi emerged as a world leader in automotive technology, and Packard continued to grow, with over 100,000 employees worldwide. Innovations in aluminum cable design, high voltage and electric vehicles, crimp technology, and an ever-increasing demand for electrical complexity continued to drive the company to new heights. The Shanghai test Center was opened, and Delphi was awarded top honors from both Asian OEMs and the Chinese government. Excellence continued to shine as the Mexican Anahuac operations was hit hard by Hurrican Alex, and local employees rose to meet the challenge. As 2012 came to a close, Packard acquired a billion dollar European auto components manufacturer known as MVL.

DIVERSIFICATION - RESTRUCTURING AND REBUILDING


Between 2000 and 2012, James A. Spencer took leadership of Packard Electric. Jim began his automotive career in 1976 as a college-graduate-in-training with a General Motors (GM) division in Anderson, Indiana. He held numerous engineering and operations assignments at various GM facilities before being named executive vice president of the General Motors Korean joint venture, Daewoo-HMS Industries in 1989, based in Taegu, Korea. He returned to the United States in 1991 and held a number of positions that included customer director at the Chevrolet-Pontiac-GM of Canada Group and plant manager in Athens, Alabama. In February 2000, he was named president of Delphi Asia Pacific, based in Tokyo, Japan. He was named president of the Electrical/Electronic Architecture (E/EA) division in November 2000. In 2012, he became president of the Electrical & Electronics sector, with the responsibility for E/EA as well as the Electronics & Safety division (E&S). He was named executive vice president of operations in February 2013, and became head of the global enterprise operating function in October 2014. Jim holds a bachelor's degree in business administration from Hanover College and a master's degree in business administration from Ball State University.
In the year 2000, total employee headcount at Packard Electric stood at roughly 90,000. 2000 was also the year that Packard introduced low capacitance cable. These cables were used primarily for data transfer and communications in instances where electrical sensitivity may be compromised with use of a traditional cable. These cables featured excellent shielding properties and reduction of interference.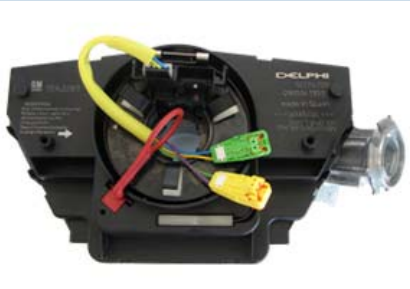 2001 saw the integration of two new brands – Delphi Connection Systems and Delphi Mechatronic Systems. Additionally, noise suppression elements for Coil-At-Plug assemblies were introduced. These assemblies consisted of an ignition coil directly mounted to a spark plug boot assembly. This eliminated the need for remote coil mounting or plug wires, and also gave each cylinder the increased spark from having a dedicated coil. Delphi Packard introduced noise suppression elements to counter any interference created by the multiple coils.
In 2002, spark plug connections with improved mating features were developed. This redesign of spark plug terminal ends increased the connection properties and improved connector reliability. Packard pushed for Six Sigma quality levels and increased cost cutting at the Mississippi operations. In 2003, Packard booked more than $3.6 Billion in E/EDS business in Europe, however, an announcement was released lowering Delphi's earnings estimate for 2003, signaling coming financial challenges.
2004 saw the largest program launch cycle in the history of Packard, with 187 program launches throughout the year. Packard would continue with cost reduction practices as the striving for Excellence was continually pushed. 50% improvements at PPM ranked Packard fourth globally, and 29 Plants would carry perfect quality. In 2005 however, Delphi faced a challenging year, including voluntary Chapter 11 Bankruptcy Reorganization. Nevertheless, innovations at Packard continued to include a battery disconnect, halogen free cable, and LED lighting.
In 2006 Electrical/Electronic Architecture was added to the Delphi Packard naming structure. Cost cutting measures as a result of the restructuring saw $169 Million in divisional savings as quality control practices were further stressed. The Delphi Furukawa Wiring Systems LLC Customer Service Center also opened in Ann Arbor, Michigan, which increased Delphi's relationship with Toyota. Development in wiring, lighting, and battery technologies continued to push Packard forward globally.
In 2007, despite ongoing restructuring, Packard was able to book 86 percent of its 2008 forecast by late in the 2007 year. Global growth was in excess of $3.8 billion in non GM sales, and over 485 program launches were completed, reaching the goal for the company. Packard was also able to realize $276 million in annual I&CIM savings as a result of continued Lean and Six Sigma efforts.
2008 saw the pinnacle of the US financial auto industry crisis. These challenges were far reaching and Packard was not untouched. US Auto manufacturers saw their lowest sales in 50 years. Despite these challenges, targeted buffering to counter the effects saw overhead cost savings of $500 million for the years end. New business projected revenue saw booking of nearly $6 billion, and the Delphi marketing team added, 'Innovation for the Real World' to their branding model.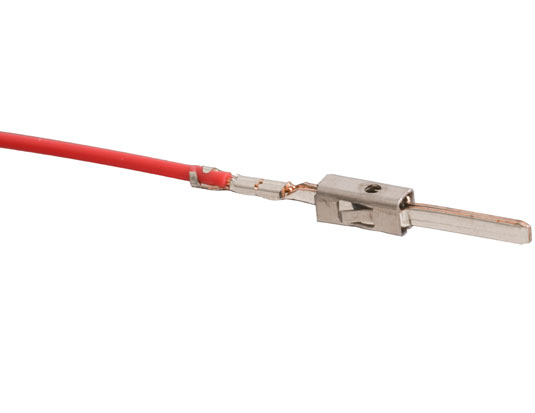 In 2009 Delphi emerged from restructuring and was segmented into 5 divisions: Packard (also known as Electrical/Electronic Architecture), Electronics and Safety, Powertrain Systems, Thermal Systems, and Product Service Solutions. Despite this restructuring, Packard continued to grow, with over 116,000 employees worldwide in 2010. Packard South America won new business with FIAT with a 64-way connector design, and Mexico employees from Anahuac, hit hard by Hurricane Alex, were recognized as shining examples of Excellence for their personal efforts in dealing with the disaster.
2011 saw continued examples of success and Excellence. Packard Asia Pacific won the 'best supplier award' from Dongfeng Nissan, John Deere awarded Delphi as a wiring harness supplier, and Packard began development on MAC connectors for the Raytheon defense company. Packard completed the Shanghai test center and was awarded by Chinese local officials for a DCS energy savings project. In 2012, Packard growth continued. The Ohio-based DCS component molding operation known as Plant 47 had grown from 1.15 Billion pieces/per to over 2.17 Billion. Audi nominated Packard as a development concept partner as aluminum wiring development began, and Packard won an Automotive News PACE Award for L-Shape Crimp Technology. Probably the largest change in 2012 was the billion dollar acquisition of European based connector company MVL, which was a supplier to most of the major automotive brands, making connectors for engines, cockpits, car interiors and various in-car applications. It also produced high-power connectors and charge plugs for electric vehicles. 
CONTINUE ON TO THE NEXT ERA...

Running Sneakers Store | Nike