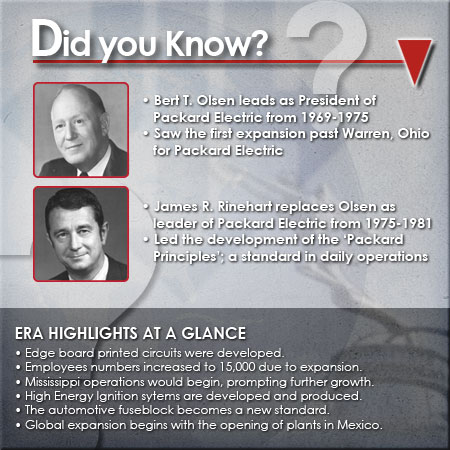 PACKARD ERA OVERVIEW
Bert T. Olsen was named president of Packard in 1969, and oversaw the expansion of the company from its Warren, Ohio roots to Clinton, Mississippi. Innovations like edge board circuits and modular product designs spawned growth, as employee headcount reached 15,000. New concepts like 'customer focus' and 'participative management' were the foundation upon which the Packard Principles were built. James R. Rinehart took over in 1975, and led Packard's first international expansion efforts, all while being mindful of the challenges presented by growth and globalization. To meet these challenges, Packard introduced the "Packard Principles" in 1978, officially defining behavioral expectations that encouraged trust, integrity, responsibility, and Excellence.

STRUCTURED INNOVATION - INTERNAL GROWTH AND INDUSTRY FIRSTS


Between 1969 and 1975,

Bert T. Olson was president of Packard Electric. Olson was born in Sykeston, North Dakota, and in 1934 entered General Motors Institute, under sponsorship of the GMC Truck and Coach Division. He joined the division in Pontiac, MI, as a full-time employee in 1938 and advanced through the manufacturing department to manager of production engineering. He received a bachelor of science in Mechanical Engineering from GMI in 1949. In January, 1955, he was appointed plant manager for GMs Delco Products Division, and later was named that division's general manufacturing manager. He returned to GMC Truck and Coach as general manufacturing manager in 1967 and held that position until his appointment as general manager of Packard Electric in 1969.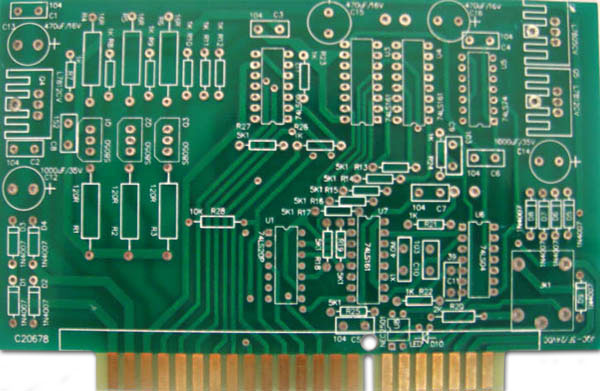 In 1970, Packard developed edge board printed circuits, enabling integration of electronic modules to wiring systems. The name of the board derived from being able to connect directly to the circuit board along its leading edge. This allowed the boards to be inserted slot-style, much like a fuse, without the need for solder. Further innovation led to further growth, as total headcount at Packard Electric now stood at 15,000. As Packard continued to grow in size, there were also those focused on growing concepts and principles to match. Herbert R. Lilley was tasked with developing a customer focused engineering organization. Product integration was a key part of that, and he identified opportunities for modular products and developed a customer focus for engineering them.
In 1973, Packard expanded beyond Warren, Ohio, beginning with the opening of plants in

Clinton, Mississippi. The Clinton plant was founded by Dick Acker, an Alabama resident and long-time GM employee. Packard was faced with high demand and low cost domestic competition, and constructed the 317,000 square foot facility to meet this need. One year later, construction began on a second plant in Brookhaven, Mississippi plant. Acker later established seven supplier plants around the area and surrounding states.
In 1975,

James R. Rinehart became President of Packard. Rinehart joined Packard Electric in 1953 as a work standards and methods engineer and left in 1958 to become a plant industrial engineer with Mack Trucks, Inc. He rejoined Packard Electric in 1960 as manager of production control and became director of production control and purchasing in 1967. In 1970, he was named general sales manager and in 1972 was appointed director of sales-components in Europe for GM Overseas Operations Division. He held that position until returning to Packard Electric as general manager on December 1, 1975. A native of Summit, NJ, Rinehart graduated from Yale University in 1952 with a Bachelor of Science Degree in Applied Economics. Following a year's graduate study at Harvard University Law School, he served in the U.S. Marine Corps in 1953. Rinehart would ultimately be influential in the creation of the original Packard Principles, the foundation of Packard's Excellence culture.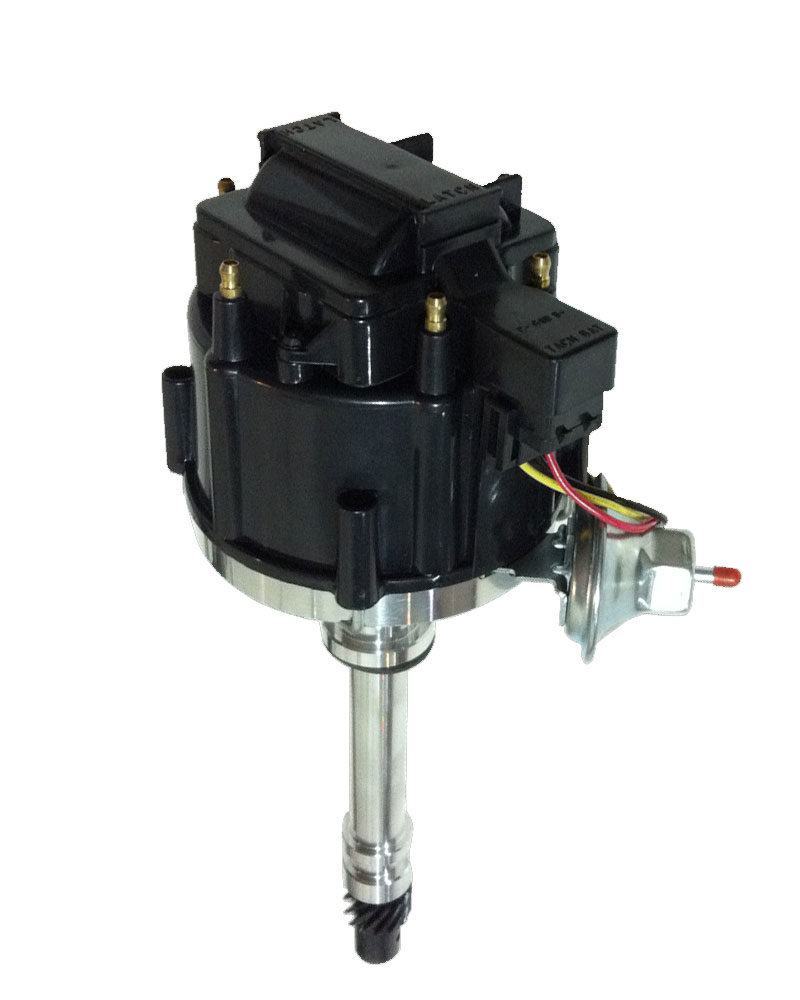 In 1975, the high energy ignition (HEI) system was developed in cooperation with Delco Remy to improve engine ignition performance. Packard and Delco introduced secondary terminal locks, which increased connection reliability, and the innovation gained acceptance throughout the auto industry. This advancement was put in place during the 1975 model year for all GM engines and continued to be used throughout the mid-1980s as standard equipment. The HEI unit quickly gained popularity with the incorporation of the ignition coil, a magnetic pickup and ignition module all built into the distributor. The high energy design provided a more powerful spark, allowing the manufacture to run a wider spark plug gap for increased power. A simple three wire hookup to include a tachometer signal meant the HEI could operate on a vehicle without the addition of any other items but a 12v hot source and a ground. HEI systems are extremely popular, even today, with the aftermarket and hot-rodding crowd for a simple 'plug and play' ignition system.
In 1976, Packard's auto

Fuseblock design replaced the tubular fuse with flat, chip-like-plugs. This system is now a standard part of most modern cars. Although additional sizes and styles have been added over the years, the concept has remained the same; to contain all electronic fuses in a common junction that allows the use of chip style fuses to save space, cost, and improve ease of use.
In 1977, Plant 23 opened in

Brookhaven, Mississippi. Richard Acker, who had initially established the Clinton, Mississippi production plant, directed the Mississippi Operations using a "Participative Management" system. A precursor to the Packard Principles set about by James Rinehart was the idea of replacing the traditional authoritarian management style with that of a participative team based management system; which allowed more people to decide on direction and what was best for the company at the time. Acker promoted this idea heavily, and his Brookhaven facility was able to foster positive growth and job security as a byproduct. Growth was occurring not only in Mississippi, but other regions as well.
In 1978, Michael J. Bindas did the ground work for hiring more hourly employees with four new branch plants in the Warren, Ohio area. His commitment to job security and growth spawned the first Local 717-Packard Jobs Committee; an institution of common goals between the management and union representatives. He would be later recognized for his excellence to Packard over his stay.
1978 was also the year that Packard went international. Packard opened Conductores y Componentes Electricos (Plant 31) in Juarez, Chihuahua, Mexico. The opening of this plant would be the first step into Mexico made by Packard; part of a global expansion initiative. Packard would continue to develop in Mexico for years to come, including the addition of over 40 other plants in the area of Juarez.
Finally, 1978 was the year that Packard Electric leadership officially defined and published "

The Packard Principles", the foundation of Excellence. The Principles were established by James Rinehart and the 'Group of Forty', a team assembled to deal with cultural change. The principles defined behavioral expectations in a way that aligned with business strategy, and were at the center of two major organizational changes; international expansion and customer focus. To address those changes, unify the company, and foster continued success, the following principles were set forth:
Respect for the individual: It is important to recognize the dignity of every person. That they are unique and have the ability to contribute to the organization.
Satisfaction for the customer: Customer satisfaction is the foundation of our security.
Value of suppliers: Recognizing and utilizing our suppliers' abilities can contribute to our objective.
Responsibility to society: As an integral part of society it is important to build and maintain responsible relationships with the communities and institutions with which we interact.
Dedication to Excellence: Striving for Excellence by performing all endeavors with ever increasing effectiveness is the foundation of progress.
Trust in relationships: It is important to build and maintain mutual trust as it is the foundation for effective relationships.
PACKARD MOTOR CAR UPDATE


In 1974, the

75th Anniversary of Packard Automotive was held in Warren, Ohio. The anniversary of the the first Packard automobile brought a host of Packard vehicle enthusiasts to the area to celebrate the defunct brand. Warren would later host the Centennial 100 year event; the largest gathering of Packard vehicles ever recorded. 1974 was also the year the first Packard Museum was opened in Warren, Ohio. The original Packard 'Birthplace' Museum opened in the East Market street cabinet store owned by 75th Anniversary organizer; Terry Martin. Martin would go on to be an original founder of the National Packard Museum in 1990.
CONTINUE ON TO THE NEXT ERA...

Sports Shoes | nike