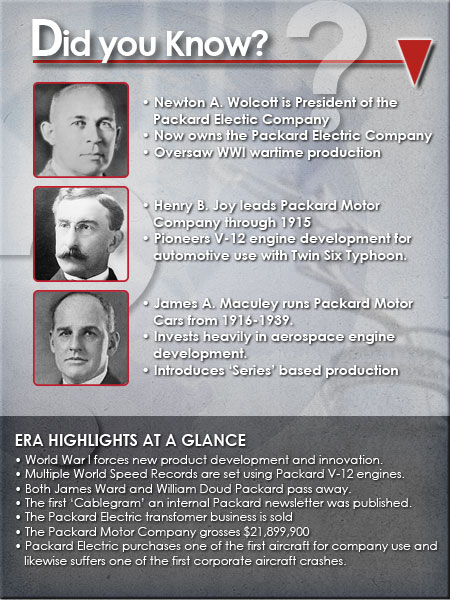 PACKARD ERA OVERVIEW
In 1915 the Packard brothers sold Packard Electric to long-time friend and business partner Newton A. Wolcott, but the company remained based out of Warren, Ohio. The advent of World War I brought a series of new challenges to each facet of the companies, but also helped spawn new products and innovations. Armored Cable was developed, as well as universal terminals; a revolution in the automotive industry.
The motor company built trucks to support the war effort, and also adopted the moving assembly line process with the advent of Packard 'Series' cars. The Packard Motor Company would continue to set new records as their line of engines found their way into multiple land, water, and air based competition machines, and Packard aircraft engines would power the first U.S. Navy airships. Packard would also suffer its first heavy internal losses with the crash of the first company plane, and the deaths of founders James Ward and William Doud. Additionally, Packard Electric would sell off their transformer business to focus on automotive wiring, and the first edition of the Cablegram was printed.

FINISHING STRONG - CLOSING AN ERA WITH RECORD SUCCESS


World War one began on July 28th, 1914 and ended November 11, 1918. By 1917, Packard was supplying wiring components for aircraft such as the Martin MB-1 bomber, one of the first US designed bombing aircraft to be produced at volume for wartime efforts.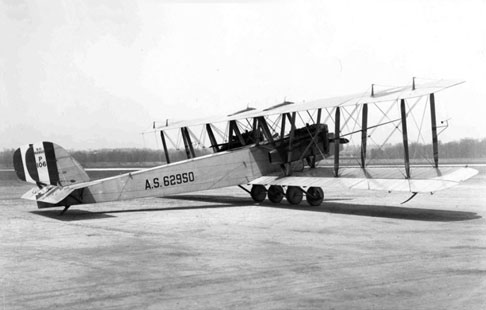 Packard trucks also played a large part during the war for transporting both troops and goods. Packard supplied communication wire, truck wiring harnesses and wire for bombers during WWI. During the war effort, the company also transitioned to new leadership. In 1915 long-time friend and business partner

Newton A Wolcott bought the Packard Electric Company from the Packard brothers. Newton, like J.W. Packard, was a Lehigh University graduate who had joined Packard in 1903.
In addition to transitioning leadership and preparing for the war effort, 1915 was also the year that a Packard

Twin Six Typhoon set a new land-speed record, averaging 103.35 mph over 32 laps at Sheepshead Bay 2 mile track. After Packard introduced the 6 cylinder engine option in 1913; the "Twin Six" was born boasting a full 12 cylinder 'V' style configuration. A 3 speed transmission was mated to a multiple disc clutch; rare in even modern high performance cars.
One year later, a Packard "299" set a new Indianapolis Speed Record for engines of 300cui at 100.76mph. The 299 was driven by Ralph DePalma, Packard's famed racing driver known for setting multiple top speed records, and also competing in the Indianapolis 500 in a 299 as well. The 299 was named for its engine displacement in cubic inches. The V12 engine was designed by Packard's Chief Engineer Jesse Vincent and was originally designed for aircraft use, however, Vincent thought it was cheaper and safer to test new engines in automobiles. Another innovative feature of the 299 was an all-aluminum body which kept vehicle curb weight to a minimum.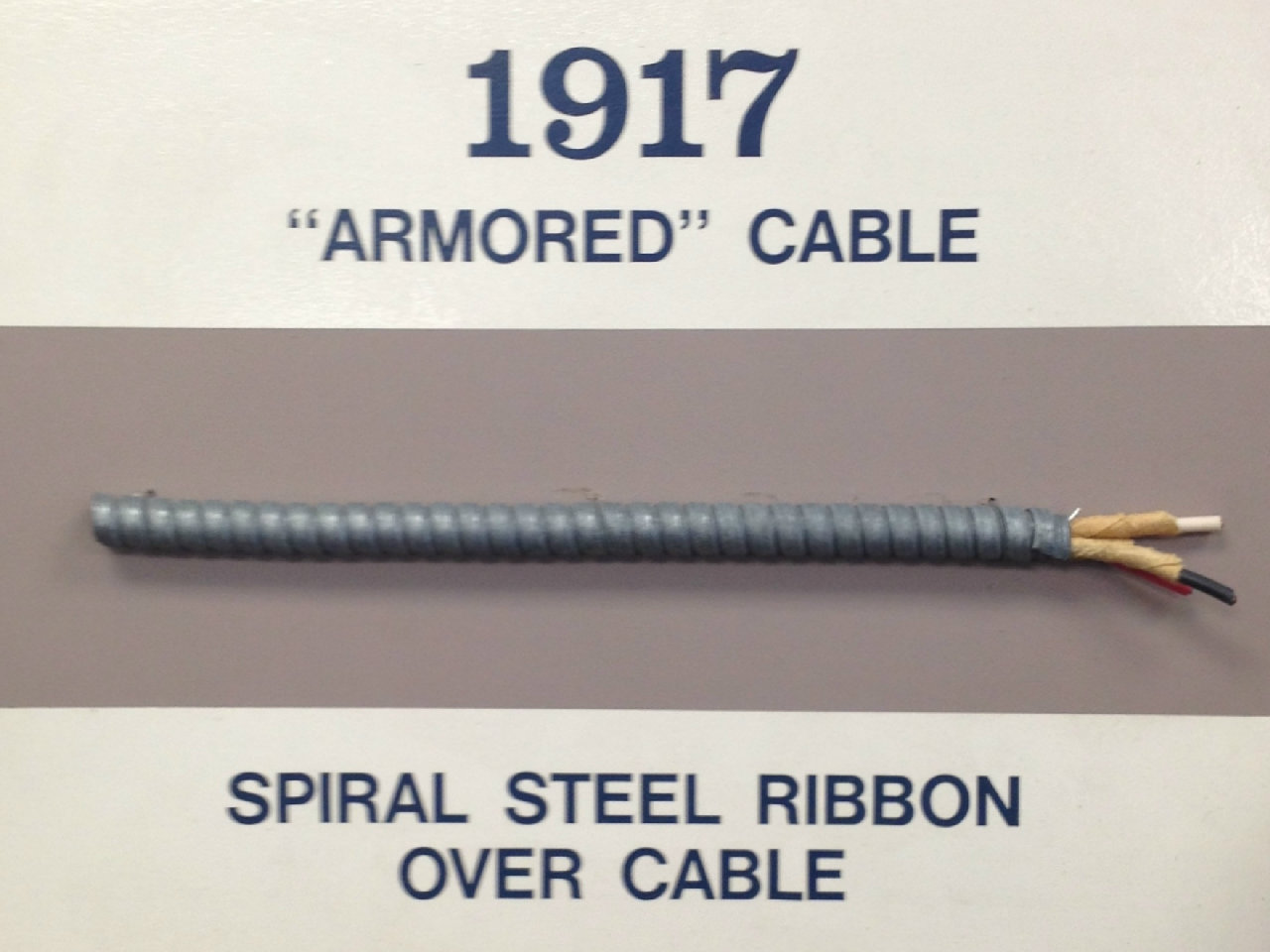 While Packard Automotive was busy setting new speed records and producing trucks for the war effort, Packard Electric was busy developing armored cable. In 1917, armored cable was produced as a way to shield wiring during wartime effort or heavy industrial use where it could be damaged due to exposure to harsh environments. The new cable featured a thick steel sheathing with a wound raised ribbon design. The traditional wire and insulation were found inside the steel body. Using the ribbon design, the conduit was able to be bent and roughly shaped by hand, while protecting the venerable inner wiring. Variants of armored wiring are still used widely today in construction and military industries.
As WWI came to an end, Packard Automotive was busy setting more speed records. In 1919 a

905 Racer broke the World Speed Record at Daytona Beach with a 1 mile run of 149.875 mph. Back in the hands of veteran driver Ralph DePalma, the 905; the V-12 powered successor to the '299' set the new record on February 12, 1919 for the Daytona Measured Mile. Like the 299, the 905 was named after its absolutely monstrous nine hundred and five cubic inch engine. Truly an early plane engine transplanted into an automobile; the engine produced approximately 285 horsepower at just 2000 revolutions per minute. To put that into modern perspective; the 2015 Dodge Viper with its massive 8.4 liter engine is only 513 cubic inches. Needless to say, the 905 was a giant in its time. Later Packard V-12 engine configurations would reach over 2500 cubic inches in size.
Packard engines also found their way into watercraft as well. In 1922, an IM-618 powered Chriscraft boat won the Gold Cup with a displacement record average mph of 40.8 and 40.60mph on its two way runs in the Detroit River. The modified inline six cylinder Packard marine engine produced approximately 200 horsepower at 2800 revolutions per minute. This engine was fitted into an all-wooden custom speedboat; the Chriscraft. The Packard-Chriscraft boat was piloted none other than by Packard's own chief engineer, Jesse Vincent.
1923 was a bittersweet year for Packard. On one hand, it was the first year of Packard 'Series' automobile production. This allowed for lower costs and more interchangeability within models. Frames were shared amongst various body panels, lamps, glass, and interior components.1923 was also the year that Packard raced 3 of the "122" cars at the Indianapolis 500. The cars finished 14th, 15th, and 18th. Longtime Packard factory driver Ralph DePalma started in the middle of row 4 with his 122 Packard vehicle. The other cars were driven by Dario Resta and Joe Boyer; a prior winner and driver who would go on to win in 1924. These 122 cubic inch inline 6 cylinder racers where constructed according to class rules and featured the latest in technological advancements for the time. DePalma himself was contracted to develop a car around these regulations by chief engineer Jesse Vincent. Unfortunately the development was delayed, and the cars very first test runs were during the qualifying section of the race. Although the press had poised them to win or rank highly; all three vehicles suffered failures during the event and were out before mid-race. Due to the extremely poor showing, and despite advances in technology; Packard scrapped the 122 project all together. The failure also ended DePalma's racing and development career with Packard. In addition to losing Packard's top test driver, Packard also suffered a blow with the death of founder William Doud in November of 1923. His legacy as an industrialist, along with his brother James, had paved the way for innovation and manufacturing in early America. William was 62.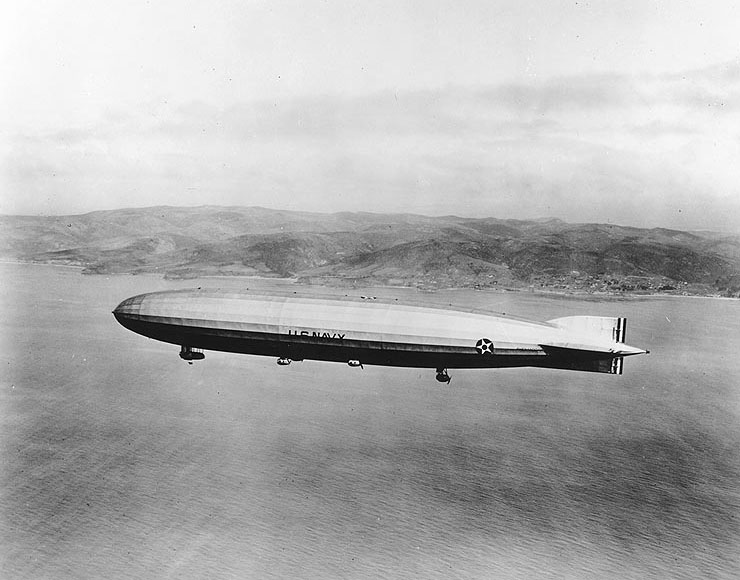 In 1924 a Packard powered IA-1551 airship named the Shenandoah made a record 'lighter than air' helium filled trip of 9317 miles from Lakehurst NJ to Seattle and back. The IA-1551 Packard engine was a large displacement inline six cylinder engine boasting a 1551 cubic inch displacement. The Shenandoah used six of these to propel its 77,500lb (36 ton) self through the skies up to a speed of 69 miles per hour. The Shenandoah was the first of four US Navy all-new airships of rigid construction to be built at the Naval Air Station in Lakehurst, New Jersey. It was deemed to be a fleet reconnaissance aircraft with a range of 5000 miles. On September 02, 1925 the Shenandoah was caught in a storm over Caldwell, Ohio. The ship was torn apart by the turbulence and

crashed in three pieces killing fourteen of its 43 person crew including the commanding officer. A large portion of the survivors were later killed in the crash of the airship USS Akron which was destroyed off the coast of New Jersey by a thunderstorm, killing 73 of its 76 crew and passengers; the greatest loss of life in any known airship crash.
In 1927 Packard Electric created

Universal Terminals that was designed to fit either of two common spark plug fittings used in the automotive industry. Doing so helped Packard not only benefit the consumer, but to also capture sales, as the terminals could be used universally across multiple vehicle or engine platforms. 1927 was also the year of the first Packard Cablegram; the initial run being printed at the Packard Chicago office. The Cablegram was an in-house publication produced by Packard Electric that served as a newsletter platform to the company. The publication would go on to feature articles on current leaders, products, employee awards, and recognition, and became a much cherished household name at Packard Electric; who promoted a family-type company lifestyle. The Cablegrams would continue to run through 1991.
1927 was also the year a Packard IM-1242 engine, powering a boat named 'Miss Syndicate' won the last Detroit Sweepstakes and also the Presidents Cup. The Detroit Sweepstakes was the longest powerboat race held in the world at the time, at 150 miles in total length. Each contestant would complete the three mile Detroit River course 50 times; an incredible test of mechanical endurance as very few engines at the time were able to withstand a full 150 miles at wide open throttle.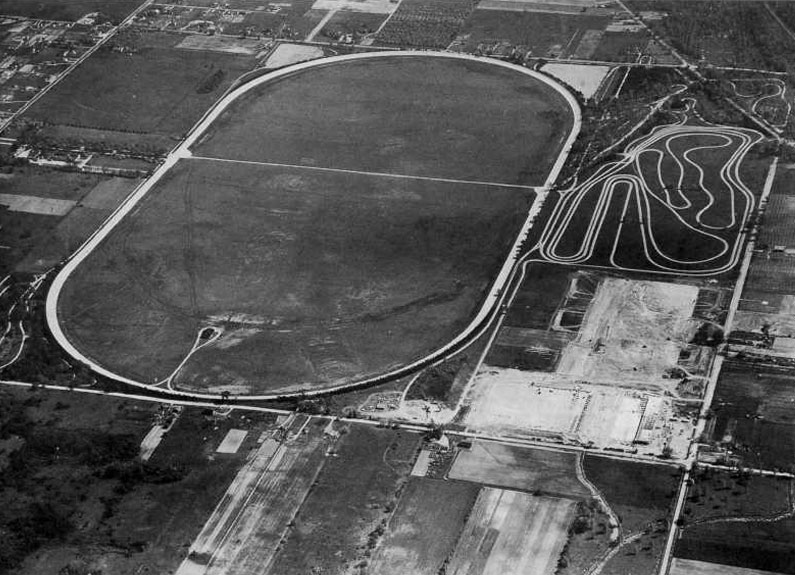 1928 was a busy year in Packard history, starting with the completion of the Packard Proving Grounds; a 2.5 mile concrete oval test track and accompanying facility. The Packard Proving Grounds was located in Shelby Charter Township, Michigan, and was originally constructed in 1926 as a small testing facility where vehicles could be operated within a controlled environment. The new test track consisted of a 2.5 mile high-speed oval course that was divided in half by a runway for flights in and out of the facility. A hanger was also built along with various garage and engineering buildings. Offset to the track laid various test courses ranging from uphill climbs, to severe cornering and surface testing. The grounds were leased by the Chrysler Corporation during WWII to test various military vehicles including tanks. The grounds remained open until 1959 when they were finally closed by Studebaker; who at that time had consolidated with Packard. The use of the grounds swayed over the years and through various land holders, most notably a subsidiary of the United States Postal Service and the Ford Motor Company. It is currently renamed the Packard Proving Grounds Gateway Complex and is part of the National Register of Historic Places and awaiting potential renovation.
1928 also tragically marked the death of founder James Ward Packard on March 20th. His legacy, along with that of his brother William, would become one of the greatest early American success stories ever told. Together they had grown with and helped create the Industrial Revolution. James was 65.
1928 was also the year the

White Triplex, outfitted with three Packard Liberty engines, set a World Land Speed Record of 207.556 mph. The vehicle was powered by no less than three Packard Liberty Aero V12 engines. This recipe made for a deadly culmination of over 1500 horsepower derived from 36 total cylinders and almost 5000 cubic inches in total displacement (4942 cui.). A direct drive was fitted to the vehicle over the Spartan chassis. Aero work was then fitted over top. Racing driver Ray Keech was the initial tester and driver of the White Triplex, and despite injury due to part failure while trapped between the three engines, managed to capture the World Land Speed Record on April 22, 1928 at the beaches of Daytona, Florida.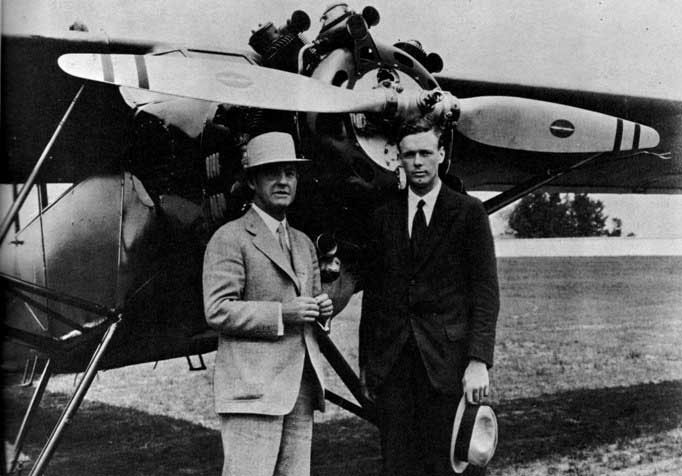 Just ten days earlier, on April 12th 1928, Packard Electric purchased a Stinson-Detroiter cabin monoplane nicknamed "Miss Packard"; one off the first corporate planes in American history. The Stinson-Detroiter was a fixed single wing six seat aircraft that was produced by Stinson Aircraft Syndicate and featured a Wright radial engine. These planes became extremely popular amongst early businesses, later featuring a junior model for public sales and use. Packard also used a Stinson-Detroiter to test and develop a diesel powered radial engine platform for the plane. On September 7th 1928, the plane crashed after striking a high tension wire. Crashing into the Rock River; the pilot was killed on impact. The four passengers (Packard sales reps) were injured; two critically. The plane was being used during a promotional tour of the country when it met its untimely fate.
Finally, 1928 marked the

sale of Packard's transformer division of Packard's Transformer business as production expanded in the ignition cable and automotive wiring segment. The sale of the transformer business marked the second large change in Packard Electric's product line since the sale of the lamp and lighting business. This new change would allow Packard Electric to focus on wire, terminal, and connector development that would prove tremendously successful. Vintage Packard electrical transformers can still be found at the Warren, Ohio National Packard Museum, some of which were still in use up till 2014.
CONTINUE ON TO THE NEXT ERA...

Running sneakers | Nike Air Max 270 - Deine Größe bis zu 70% günstiger